Since the very original Sims, I have been a fan, owning each release thereafter (excluding many of the expansion packs) so, it was inevitable that I purchase Sims 4.  Very similar to the previous versions, the Sims 4 allows you to simulate everyday life creating your very own destiny.
Game play begins by creating your very own Sim, or if you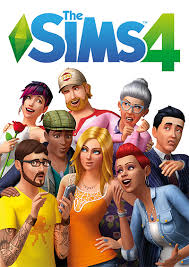 would rather play a current household that came with the game, you can do so as well. Create A Sim mode brings many new features to designing your character, with editing capabilities on even the smallest details of the human anatomy. Choose your Sims traits, aspirations, and qualities, which will impact game play and the mood of your Sim throughout their life.
Whether you choose to build a new home or play from the per-existing homes, build mode has improved greatly. There are many different angles, features, and build options that ease the process of making your home just the way you want it. The most convenient feature allows you to add fully decorated rooms in the click of a button.
The world is basically yours, if you played previous Sims such as Sims 3, you may notice that the towns are smaller, and you no long see your Sim travel. Depending on how you play the Sims, you may find this as a negative or positive. You may select from larger list of careers for adult or even teen Sims in which you will complete career goals to become promoted and increase the income of your home.
Although there are some small things that have been removed that were in previous games, such as toddlers or pools, game play in the Sims 4 has evolved into a true simulation experience. It may take a few minutes to get used to the changes if you are accustom to the rest, but it is definitely a great game, especially for those of you like myself that are die-hard Sims fans!