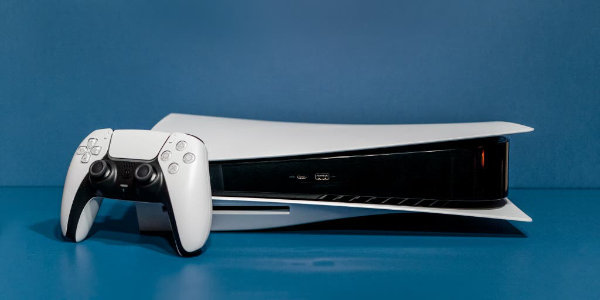 While 2020 as a whole was not that great of a year, the one bright spot was the launching of two new videogame systems. Back in November both the PlayStation 5 and the Xbox Series X were released on the world. In a future post, we will cover the new Xbox Series X, for now, let us focus on PS5.
PlayStation 5 Features
If you are one of the lucky ones that got a PS5 at launch or for Christmas then you really are fortunate. Like most videogame console launches the inventory was rather small. Also, if you did not preorder or buy from a scalper you probably will not get one in 2020.
When you first get your system, the one thing that really sticks out is the size of it. The PS5 looks like a computer tower, easily one of the biggest consoles in a long time. By now you have probably heard or read the specs of the hardware.
The main chip is an 8 core AMD Zen 2 that has 10.28 teraflops of graphics power. The big upgrade also includes the SSD, this drastically speeds up load times over the PS4. What would take a minute or more on the PS4 to load now will take about 17 seconds.
Of course, there is a 4k blu ray drive but there are two models and one does not come with the drive so be careful about which one you buy. All these specs are great but the big question is always what about the games?
At launch, Sony has a nice lineup of games that can keep you busy for quite a while. Some highlights include Marvel's Spider-Man: Miles Morales, Demon's Souls, Sackboy: Big Adventure, and more.
Next-Gen Game Prices
If there is one downside of the next generation is games are now going to be $70.00 on release compared to $60.00 on the PS4.  Also, some of the games not all, if you buy the PS4 version it will have a free upgrade to PS5. Now, this is not for all games, for instance, NBA 2k21 is not a free upgrade.
Whether you go with a PS5 or an Xbox Series X either way you will enjoy your new system. Make sure to tell us about your PlayStation 5 and what you like about it!