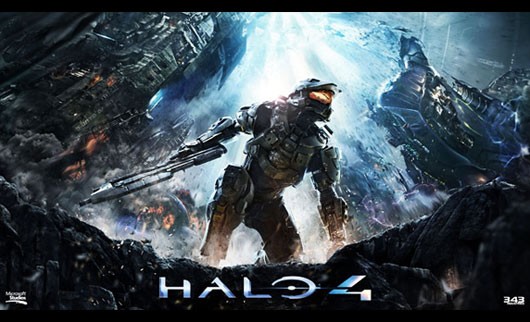 Halo 4 arrived the same day as the election and unlike the election, Halo 4 is much more exciting. Halo 4 marks the first Halo game not made by Bungie Studios. Halo 4 is the first Halo game by 343 Industries, and they have done an excellent job!
343 Industries used the old saying, if ain't broke, don't fix it! That of course does not mean they did not tweak certain aspects here and there. The first noticeable touch in my opinion is the graphics. The graphics feel more polished and much more detailed then previous games. One thing that always bothered me about older Halo games was the pop in of textures. Halo 4 seems to have eliminated this annoyance.
The voice acting is the same as previous games, and does an adequate job. The only real let down I could find was the sound track. The original music had become somewhat iconic with the brand, and the new music, while not bad, does not compare to the original.
The gameplay has remained the same with a couple tweaks to the controls, such as Melee and the grenades, other than that it feels the same.  I will admit I have not made it all the way through the single player yet, but the new aliens are pretty cool looking and the introduction of new enemies breathes some new life into the franchise.
The multiplayer is as fun as ever, with returning favorites and some new modes to try out. One of the best features are the co op stages, nothing more enjoyable then killing aliens with a friend.
If you are a huge Halo fan, breathe easy knowing 343 Industries did the franchise justice and if you have never played a Halo game before, what are you waiting for? Rent or buy Halo 4 you will not be disappointed!