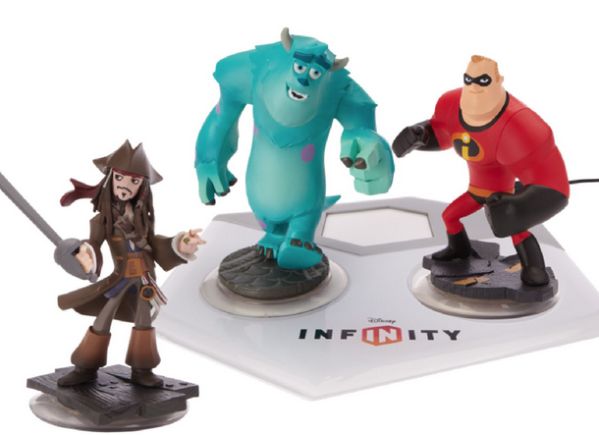 The signs were all there in the rumors leading up to yesterday's big Disney Infinity reveal in Los Angeles. Disney's been working on a new gaming "platform," designed to bring all of its properties together in one IP spanning across multiple consoles and outlets. But the one note we missed was the most important: this game is connected to a series of real toys that interact with Disney's digital worlds, Skylanders-style.
There are a few important differences, but the similarities between Activision's enormously popular toys-into-games platform and Disney's new Infinity initiative are quite striking. Both are inspired by smaller developers with big ideas: Toys for Bob on the Activision side, and Avalanche Software on Disney's, which developed the "Toy Box" idea in a much smaller form as part of the Toy Story 3 game. Both are big, expandable product lines with lots of options for console (and eventually mobile) titles, and both take retail-friendly physical toys and tie them directly into engagement-friendly video game experiences.
Oh, and both franchises are probably going to make their owners lots and lots of money.