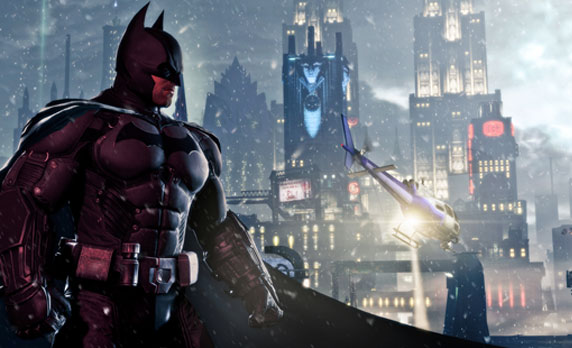 The latest Batman game has been released, and does it live up to the hype the other two games before it did? Just about. Before everyone is ready to sail off with the next generation of systems like the Xbox One and the PS4, there are still some gems left on this generation of consoles.
Batman Arkham Origins is one of those gems, almost. Batman Arkham Origins is a prequel to Batman Arkham Asylum and Batman Arkham City. Both the other games were developed by Rocksteady Studios and Batman Arkham Origins was developed by WB Montreal.
The one thing Rocksteady did, was have solid gameplay, great graphics and a decent story. Batman Arkham Origins follows that formula, pretty much, same great graphics, good enough story and the gameplay follows the others. The story, is pretty basic, Black Mask hires a bunch of assassins to kill Batman, pretty straight forward, of course there are some twists to the story, that I will not ruin.
The only real knock about the main story is it is rather short, and some of the characters you think are part of the main story just become side missions, which I thought was an odd choice. All the gadgets return in this game, with a few new ones, the fighting is the same and the gliding and exploring remains the same.
The only real problems with the game is that there are glitches, and some are almost game crippling. The patch fixed some, but this is a couple months after release and there are still glitches. Other minor things will bug you as well, such as a crazy camera angle during fights, or clipping issues. It has been awhile, but I do not remember these things occurring in the other games.
There is also a multi player aspect, where you can be part of Jokers gang, Banes gang or Batman and Robin. It is ok, but not many people are playing it. Another aspect is the season pass, they have announced there will be DLC for the game, but as of right now you have know idea what it is, and for $20 that's a big wager if you would even like it.
But any comic fan will enjoy the game, the characters look good and the voice acting is great as usual, plus it always looks really cool. Looking for a super hero fix, give this game a try, or if just want to beat other super heroes up, give Injustice Gods Among Us a try, either way you will not be disappointed.